Harmonic Technology's Truth III Phono cable (OCC Single Crystal Copper Phono cable) is a state-of-the-art, dedicated interconnect cable for use with the finest cartridges and turntables. It is considered a top-of-the-line reference phono interconnect that is able to transmit low signal levels with high resolution, without the loss of detail. Available with our RCA-RCA plugs only, it was designed to provide the highest level of transparency and harmonic richness possible from your analog system.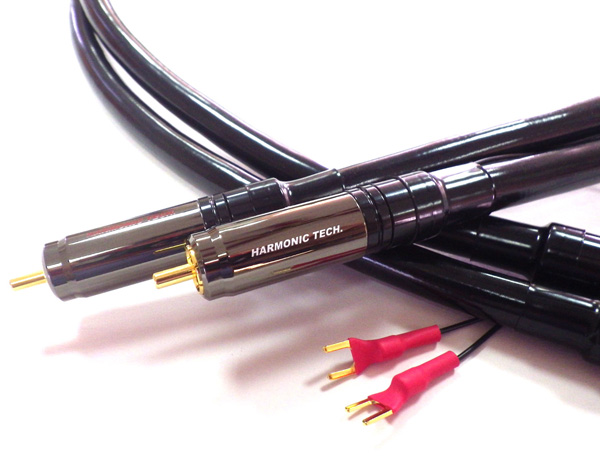 Harmonic Technology has engineered the Copper Phono cable with our proprietary Twin-Shield design and quad conductors of metal filaments. By utilizing two different shields (a braided shield with grounding pigtails and one aluminium Mylar shield adjacent to the conductors), the noise floor is vastly improved. The quad conductors and two OCC Single Crystal copper improve bass impact and liquidity.
The Crystal Copper phono cable will transform the sound of your system and convey a complete sonic tapestry. It delivers a vast increase in clarity and transparency, combined with deeper, tighter bass and liquid highs. The harmonic richness in the vital midrange will sound as if you were at a live concert.