INEX Monoblocks Power Amplfier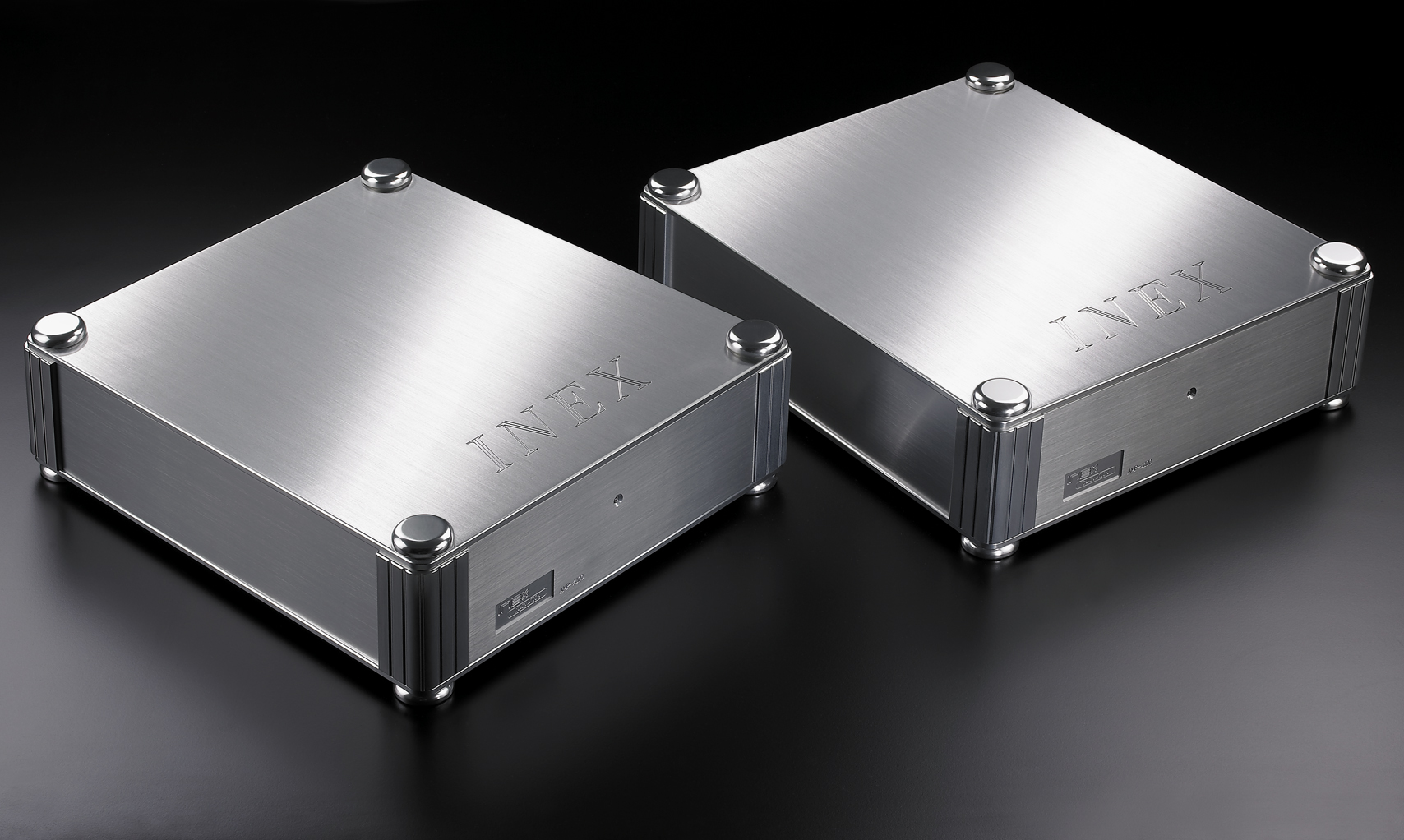 General Specifications
| | |
| --- | --- |
| Parameter | Specifications |
| Input Sensitivity | 1 V |
| Input Impedance | 30,000 ohms |
| Output Impedance | < 0.1 ohms |
| Frequency Response | 3 dB power bandwidth (1 Hz to 1 MHz) |
| Peak Current | 15 amps |
| Rated Power | 120 W for 4 ohms; 80 W for 8 ohms |
| Line Power | 100 – 120 VAC (standard)220 – 240 VAC (available upon request) |
| Gain | 27 dB |
| Photon AMP XLR (RCA upon request) | 5 meter |
| Photon AMP power source | One i-Pure DC Power Supply |
| i-Pure DC Power Supply Input | 100 – 240 VAC |
| Dimensions, W x D x H | 16.5 x 14 x 4.25 in.; 420 x 360 x 108 mm |
This Product has been reviewed by Bob Levi and Michael Wechsberg, Positive-Feedback Online.
Please refer to www.positive-feedback.com/Issue68/inex.htm 
In summary:
Why the INEX Photon PREAMP and Monoblocks have been considered one of the best Audio components in the World?
If you are looking for an amp and preamp (best as a pair) that (Photon PREAMP and associated Monoblocks) performs brilliantly, is solid-state, and will be just as extraordinary (next) 10 or 15 years from now, look no further. Audition these Inex jewels for yourself. They are truly musical gems! RHL                                                                                                                Mr. Bob Levi, Positive-Feedback
I hope more audio enthusiasts take the trouble to seek out and listen to the Inex gear at their audio dealers and then buy the system for use in their homes. I believe they will be rewarded with a wonderful sound experience listening by light!
Very highly recommended.                                                  Mr. Michael Wechsberg, Positive-Feedback