Harmonic Technology has recently introduced an improved version of our top lines Power cord that is Harmonic Horizon Reference Power cord for Audiophile and Videophile.
As everybody knows that each component requires a very stable, noise-free power cord to achieve to the best performance.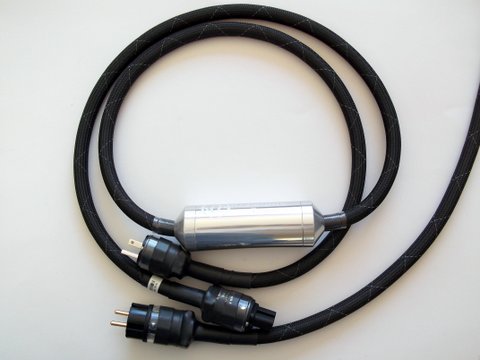 What is the major improvement of this power cord? This MP III  (Magic Power III AC-10 ACM) power cord will assist you for your component to have a quieter background; (i.e. you don't hear anything while there is no music). When the music comes, this product can assist to provide you the best musical masterpieces over and over again from this component.
Few years ago, we have released the Magic Reference 2 SE Power cord which has been proved to be the best power cord available at the time. The Magic Reference II Special Edition Power Cord was the winner of the 2009-2013 Absolute Sound Golden Ear Award. This Power Cord has been improved and even better performance than the Magic Reference 2 Power Cord.
The Magic Horizon Reference Power Cord has uniquely designed to filter both high and lower frequency noise as well as middle frequency range distortions with absolutely no interference from the most desired levels of power. The "PureAC module" also filters the most undesirable DC component interference that can be present from an AC source. Harmonic Technology has added a final touch to the Magic Horizon Reference Power Cord with its ability to distinguish and filter all low amplitude noise, making this the most uncolored and articulate power cord available.
Also, this product is not a power conditional; therefore there is a maximum load of 800 W for this power cord.
Product Specifications
| | |
| --- | --- |
| Conductors: | Total of 10 AWG |
| Material: | Single Crystal OCC silver power cord |
| Insulation: | UL/CL3 and Ethylene Propylene (PE) insulation |
| Power Rating: | Used for AC sources between 100 to 240 V |
| Connectors: | IEC 15 or 20 AMP |
| Wall Plug: | US/EU |
| Damage Threshold: | Maximum of 2400 W of peak power or peak current of 20 A at 110V or 10 A at 220V |
| Constant Load: | Maximum of 800 W |