Harmonic Technology is proud to introduce the next generation of the world-renowned Magic Reference Power Cord—the new Magic Reference II Special Edition Power Cord.
This power cord has received the Absolute Sound Golden Ear Award every year since 2010. This product leverages a patent of the "PureAC module" that contains integrated circuits for a full-band noise filter to purify the AC power source in high-end audio and video components.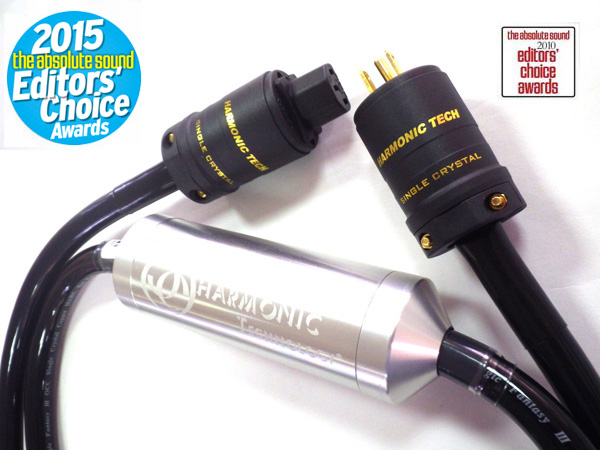 The Magic Reference II Special Edition Power Cord is uniquely designed to filter both high and lower frequency noise as well as middle frequency range distortions with absolutely no interference from the most desired levels of power.
The "PureAC module" also filters the most undesirable DC component interference that can be present in an AC source.
Harmonic Technology has added a final touch to the Magic Reference II Special Edition Power Cord with its ability to distinguish and filter all low amplitude noise, making this the most uncolored and articulate power cord available.
Product Specifications
| | |
| --- | --- |
| Conductors: | Total of 10 AWG |
| Material: | Single Crystal OCC Copper power cord |
| Insulation: | UL/CL3 and Ethylene Propylene (PE) insulation |
| Power Rating: | Used for AC sources between 100 to 240 V |
| Connectors: | IEC 15 or 20 AMP |
| Wall Plug: | US/EU |
| Damage Threshold: | Maximum of 2400 W of peak power or peak current of 20 A at 110V or 10 A at 220V |
| Constant Load: | Maximum of 800 W |
Note: This power cord is not designed for use with multiple components, or as the primary line from a wall plug to the power distributor when the total current is over the maximum constant load.