Harmonic Technology's Pro-7 Reference Armour speaker cable (available in single-wire or bi-wire) is our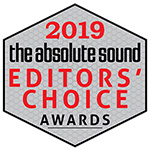 premium signature line of Harmonic Technology speaker cables.
It consist of a single crystal OCC litz copper wire plus a single crystal OCC silver plated litz copper wires with a symmetrical quad conductor design.
Both larger conductors have a double-layer of single crystal OCC litz wire with microporous Teflon® insulation.
The other two smaller conductors have a single crystal OCC silver plated litz copper wire with polyethylene central air tubing.
This unique cable design and superior conductor material make this speaker cable an acoustic achievement in precise detail and vivid holographic dimension to carry the best possible audio performance in your audio system.